Our Services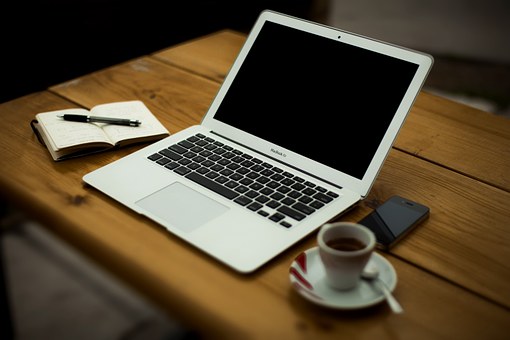 As a Professional Organizer in Toronto, Kathleen designs a maintainable plan to organize your files, edit out clutter, set up a system to keep you organized, and maximize your space. Clients are left with an organized space where they can work with reduced stress and increased efficiency. The results create an ideal work environment where you can be highly productive.
To get help now, call 647-710-1134 to schedule a free assessment. We are happy to sign a Confidentiality Agreement at any point.

OFFICE ORGANIZATION
Sort through, reduce, and file papers (on desk, floor, in boxes, etc.)
Help with purging and reorganizing electronic files
Create efficient paper or electronic filing system tailored to your needs
Establish or work with existing electronic file retention/tracking system (help colleagues share knowledge)
Hang awards, certificates, designations, degrees, framed photos
Audit furniture set up, and make adjustments for efficiency
Set up efficient office space for a new business
Scan business cards and set up contact management system
Establish secure and accessible personal filing system
Set up reminder emails (birthdays, read articles, gym, subscription renewals, etc.)
Help comply with company's "Clean Desk" policy
 MOVING AND UNPACKING
Packing up offices for a smooth transition
Retiring
Renovating
Changing offices
Switching office floors
Moving to new building, etc.
Prepping office space for new employee
Merging offices/companies
ORGANIZING SYSTEMS
Organize photos electronically (preserve corporate history)
Deal with incoming email, projects, files, business cards
Set up system to keep supplies, samples, and products organized
Sort out how to artfully display and preserve collections and hobbies
IMPROVING OTHER SPACES IN THE OFFICE
Declutter office supply room, storage room, or closet
Track and store corporate art work
Clean fridge, restock supplies, and make staff kitchen area welcoming
ORGANIZING ALTERNATIVE WORKSPACES
If you frequently work on the road, or out of your vehicle, you'll have different needs than an office worker
How to deal with invoicing, filing, receipts, supplies, garbage, etc.
MAINTENANCE VISITS
Review systems quarterly, every 6-months, or annually
Provide Maintenance Visits (3-hour session to clear any papers, file, readjust or tweak system, get process back up and running, etc.)
OFFERING SEMINARS, WORKSHOPS, LUNCH-AND-LEARN SESSIONS
Whether it's a Brown Bag lunch, Lunch N' Learn, workshop, or a special Human Resources-initiated presentation, help educate employees on how to maximize their efficiency and productivity in the office, while tamping down their stress levels.
Suggested potential topics are:
A Professional Organizer Puts Your Office In Order
5 Ways to Optimize Your Desk
Tips & Tricks to Stay Organized and Remain Productive
7 Ways to Organize Your Workspace
Reset Your Work Life: Be Organized & Productive
10 Tips for Smart Filing
Your Personal Work Style: How to Use it for Optimal Office Setup
How a Cluttered Office Holds You Back: Tips & Tricks to Fix It
Why Organizing is Key to Peaceful Working Life
How to Spring Clean Your Office
Employee Satisfaction: Why Organizing is Key to Profitability
GIVING BACK
We will organize a clothing drive in your office, with donations picked up by the Canadian Diabetes Association (a free service). The clothing is then sold to Value Village, where proceeds go to support charities in Toronto.
If you know of a Toronto-based charity or non-profit that needs help organizing, please email us your suggestion.