Is a Messy Office Frustrating You?
Walking into a cluttered workspace, you cannot find what you need (wasted time), have little space (cramped), and feel unproductive (frustrated) due to the chaotic disarray (stressed). It doesn't have to be this way. Let How It Stacks Up Professional Organizing untangle the mess and set up a better way.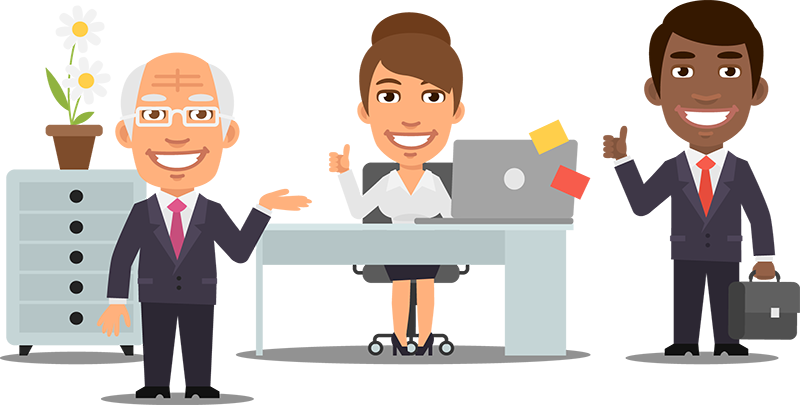 How It Stacks Up is Toronto's Office Organizing Expert
Office Organization
We untangle cluttered spaces, organize what's left, and make a plan to deal with what's coming in.

Paper Management
Get help to keep files organized and clutter cleared, leaving you with an ideal workspace that meets your needs.
Workshops & Speaking
Help employees, entrepreneurs and executives embrace new habits, gain space, and become more productive.
What Clients are Saying
We are busy running several associations and don't have time to file. As a result, our offices ended up too littered with case file boxes, papers piled up, and publications scattered around to hold meetings.

Kathleen first transformed our offices, then overhauled our filing system, and then the storage room. My colleagues and I found her professional and conscientious. Our new offices are now a great space to meet members.

Richard Lyall, President and CEO, RESCON

From the moment Kathleen walked into my office, her nonjudgmental, and positive personality, put me at ease. That was 2007, and we've worked together many times since then, including in my home.

She arrives ready to work, and is incredibly organized and efficient. Her services are a great value for your money. She has a broad knowledge of the tools that help you to organize… we're planning our next meeting.

Olga Luftig, Lawyer

My office was cramped and difficult to work in; it's now spacious and welcoming. I'm more productive and better able to collaborate with my students. I feel better when I come in each day.

Dr. Matt Brower, Assistant Professor, Faculty of Information, University of Toronto

Organizing an office overflowing with files can be a daunting task. Kathleen O'Brien is able to turn what would otherwise be a major ordeal into several manageable parts. Bring on the sticky notes!

Andy Manahan, Executive Director, Residential and Civil Construction Alliance of Ontario

After years of slowly accumulating paper, boxes, books, binders and supplies, my office needed serious help. Throughout the process, Kathleen helped me make decisions (keep or throw) and advised (and helped me obtain) special storage devices, organizational equipment, and supplies to facilitate the process. What I had left was streamlined, organized, and easy to find. She even reorganized the degrees and pictures on my walls. Throughout, Kathleen was pleasant, tireless and completely focused on the process. She has an absolute gift when it comes to organizing. I never would have done it without her help.

Senior Partner, major accounting firm, Toronto
Why Clients Use Our Office Organizing Solutions
There are many reasons clients call in a Professional Organizer. Doing what we're good at—organizing—gives you the freedom to focus on your work—but more efficiently, with more space and time.
We understand how high performers, especially executives and self-employed entrepreneurs, move at a crazy pace and have no time to organize. But the busier you are—without a system in place—the more disorganized you'll become. Guaranteed. Many of our clients work on the go, virtually, or don't even have a traditional office. We meet you where you are. With our help, increase your productivity, reduce stress, and have room to think.
For some businesses, office clutter can cost $65,000+ a year, and 82% of working Canadians say they are extremely disorganized.
(Professional Organizers in Canada 2015)
A research study found physical clutter distracts us, lessening our work performance, and increasing our stress.
(Princeton University 2011)