Is a Messy Office Frustrating You?
Walking into a cluttered workspace, you cannot find what you need (wasted time), have little space (cramped), and feel unproductive (frustrated) due to the chaotic disarray (stressed). It doesn't have to be this way. Let How It Stacks Up Professional Organizing untangle the mess and set up a better way.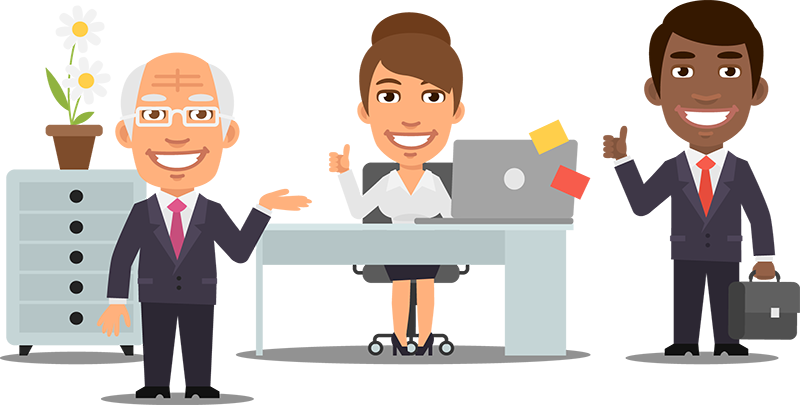 How It Stacks Up is Toronto's Office Organizing Expert
Office Organization
We untangle cluttered spaces, organize what's left, and make a plan to deal with what's coming in.

Paper Management
Get help to keep files organized and clutter cleared, leaving you with an ideal workspace that meets your needs.
Digital Organization
Clear your computer screen, streamline and find electronic files, and cut down time looking for documents.
What Clients are Saying
We are busy running several associations and don't have time to file. As a result, our offices ended up too littered with case file boxes, papers piled up, and publications scattered around to hold meetings.

Kathleen first transformed our offices, then overhauled our filing system, and then the storage room. My colleagues and I found her professional and conscientious. Our new offices are now a great space to meet members.

Richard Lyall, President and CEO, RESCON

My office was cramped and difficult to work in; it's now spacious and welcoming. I'm more productive and better able to collaborate with my students. I feel better when I come in each day.

Dr. Matt Brower, Assistant Professor, Faculty of Information, University of Toronto

Working with Kathleen was awesome! I hired her to work on getting my digital files in order, a mammoth task split across multiple cloud storage and hard drive locations. She's a great listener, takes feedback well and is really enjoyable to work with. She knew when to make decisions and when to check in with me, and kept a great determined attitude through some tricky and time-consuming aspects of the projects. My new file system started making things easier from the get-go. Thank you!

Linn Vizard, UX Service Designer & Founder, Service Design Paths

I knew what Kathleen did and how this works, but what I didn't realize was how her organizing my office would make me feel.

Lawrence Malek, Founder, SG&M Architects
Why Clients Use Our Office Organizing Solutions
There are many reasons clients call in a Professional Organizer. Doing what we're good at—organizing—gives you the freedom to focus on your work—but more efficiently, with more space and time.
We understand how high performers, especially executives and self-employed entrepreneurs, move at a crazy pace and have no time to organize. But the busier you are—without a system in place—the more disorganized you'll become. Guaranteed. Many of our clients work on the go, virtually, or don't even have a traditional office. We meet you where you are. With our help, increase your productivity, reduce stress, and have room to think.
For some businesses, office clutter can cost $65,000+ a year, and 82% of working Canadians say they are extremely disorganized.
(Professional Organizers in Canada 2015)
A research study found physical clutter distracts us, lessening our work performance, and increasing our stress.
(Princeton University 2011)